Special Collections Research Center
The Special Collections Research Center (SCRC) acquires, cares for, interprets, and shares collections of unique, rare, and primary source material. Examine collection materials, request an instructional session, and explore unique topics with librarians at special events.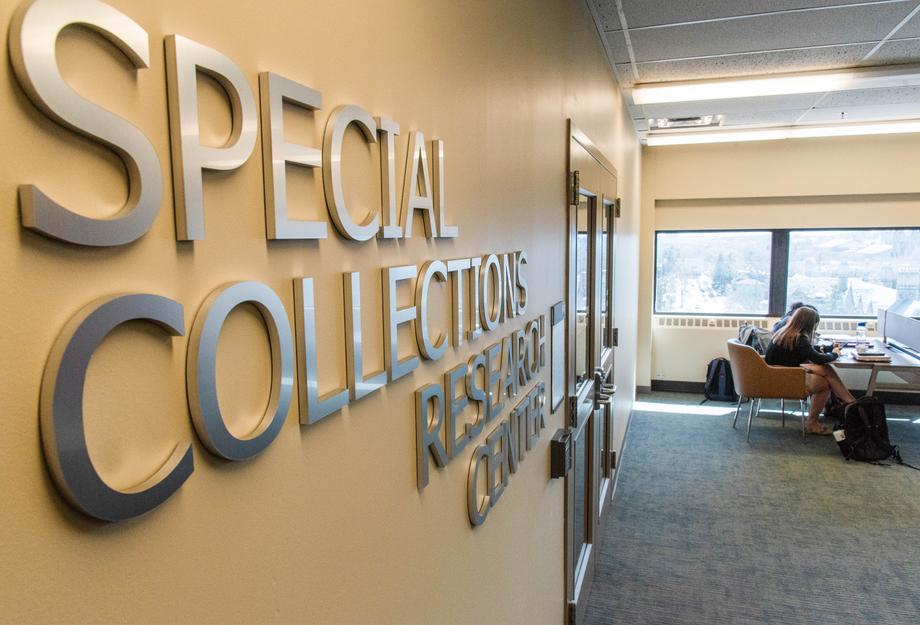 Address
Sixth Floor, Room 660
Hatcher Library South
913 S. University Ave
Ann Arbor, MI 48109-1190
View directions
Walk-in use not available
Getting here
The Special Collections Research Center is located in Hatcher South on floor 6. 
Learn how to navigate Hatcher Library by viewing its floor plans, physical accessibility information, and more.
Get help
We are available to answer questions about our collections and services, and can provide research assistance in person and remotely.
Schedule a consultation with one of our curators or reach out to us at special.collections@umich.edu.