Hatcher Gallery Exhibit Room
Visit exhibits delving deeply into a variety of themes, time periods, and document types, drawing on library's rich and varied collections.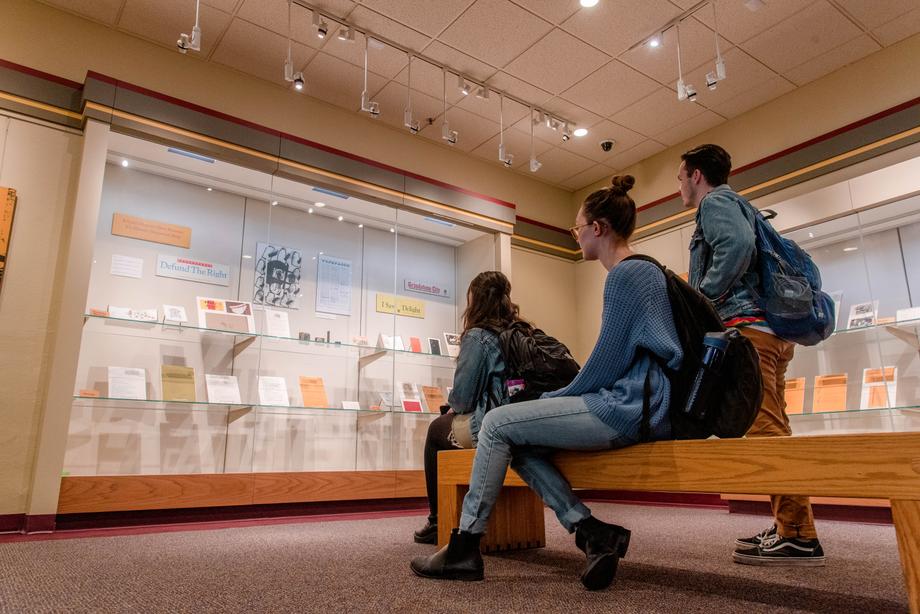 View some of the greatest treasures from the library's collections in the Hatcher Gallery Exhibit Room. Information about the current exhibit appears in our events list.
While the larger exhibit rotates regularly, one display case is permanently dedicated to John James Audubon's The Birds of America, and another to ancient papyri from the Papyrology Collection.