Digital Preservation Lab
Get advice and practical strategies on preserving your born-digital content.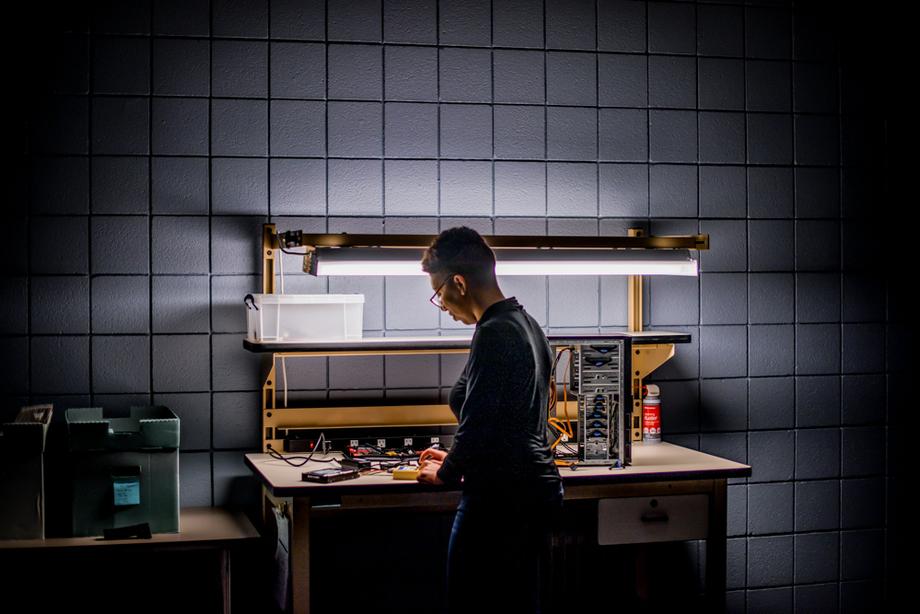 We work to rescue and preserve digital content stored in aging or obsolete formats to ensure long-term use and access. Our focus is to facilitate the preservation of library materials. We also offer consultations to the campus and community, as well as limited recovery services for U-M related material. 
You can also read our overview of why digital objects are so fragile and the strategies available to preserve them.
Consultation services
Consultations are open to campus and members of the community. This includes advice on equipment and approaches for recovering material from digital media. 
As digital preservation experts, we can work with faculty and researchers to:
Help develop or improve strategies, policies, and workflows in digital preservation
Recommend file formats for long-term access and reuse
Discuss short, medium, and long-term storage options
Develop strategies for migrating and preserving content on aging or obsolete media such as floppy and optical disks
For more information or to set up a consultation about digital preservation, contact us at digitalpreservation@umich.edu.
Recovery services 
Limited recovery services are available to the campus community in the Buhr Building on South Campus. 
The lab has equipment and workflows for the recovery of material from digital media including 5.25 and 3.25-inch floppy disks, Zip disks, and optical media.
Recovery is available for:
Material on media that is part of U-M research or other related work. No personal material can be recovered using our staff or equipment. 
Up to 20 pieces of media at one time, potentially less if the recovery is complex. 
If you have material that does not fit our limitations, please feel free to reach out for a consultation. We can discuss other options, including how you may be able to do the recovery yourself.