Islamic Manuscripts
The Islamic manuscripts collection covers subjects including the Qur'an and its sciences, hadith, theology, jurisprudence (fiqh), Sufism, philosophy, mathematics, astronomy, rhetoric, grammar, poetry, history, geography, and medicine.
It consists of more than 1,100 volumes dating from the 8th to the early 20th century, containing roughly 1,800 texts primarily in Arabic, Persian, and Ottoman Turkish. The collection ranks among the largest and most significant of its kind in North America.
Artistry in calligraphy, binding, illumination and illustration from the Ottoman period is particularly well represented, as is evidence documenting the transmission, reading, borrowing, purchase, and ownership of the manuscripts.
We are currently focused on collecting materials complementing other special collections, in particular the early histories of astronomy and mathematics and medicine.
The HathiTrust Digital Library has almost all of the manuscripts available for viewing and download.
History of the collection
Most of the manuscripts were produced in the Islamicate lands of the Middle East and North Africa and acquired via purchase in the 1920s and '30s.
Contact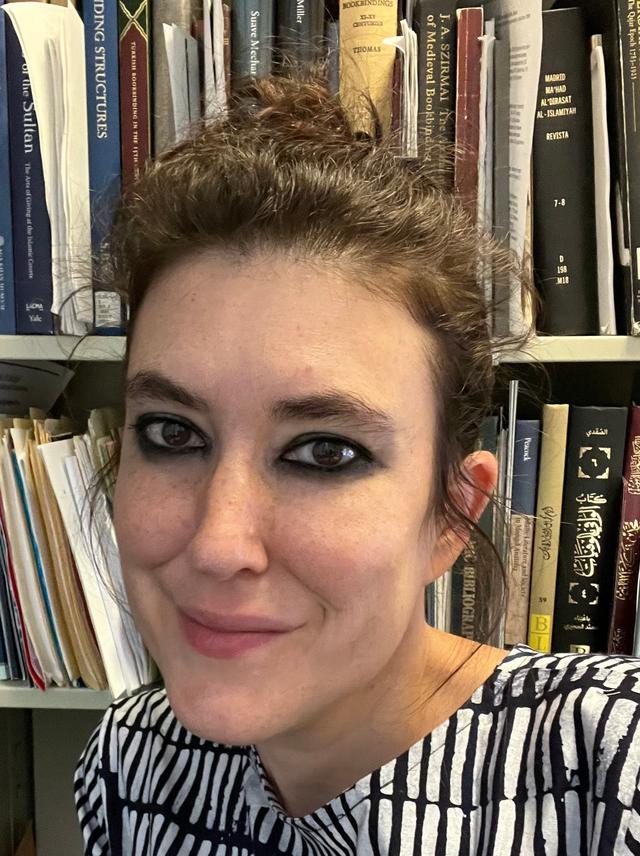 Evyn Kropf
Librarian for Middle Eastern & North African Studies and Religious Studies; Curator, Islamic Manuscripts Collection