History of Medicine
This collection contains more than 8,000 volumes that document the history of western medicine from antiquity through the 20th century, with strengths in early printed editions of the masters of Greek medicine, including Hippocrates, Galen, and Dioscorides, as well as in the early history of anatomy and surgery.
Our holdings include anatomical treatises printed before and after Andreas Vesalius' De humani corporis fabrica libri septem (Basel, 1543) and a first edition of William Harvey's treatise on the circulation of the blood: Exercitatio anatomica de motu cordis et sanguinis in animalibus (Frankfurt, 1628).
In addition, the collection features:
Magical amulets dating from 100–500 CE
Anatomical fugitive sheets, which are Renaissance-era illustrations of internal organs and structures that let the viewer see a body as if in various stages of dissection
Multiple editions of notable works including the medieval allegorical poem Dance of Death and Thomas Browne's Religio medici
Particular ongoing collecting efforts include the early histories of surgery and anatomy. We also seek to develop our holdings in popular medicine. The collection is in the Special Collections Research Center. 
Important related collections 
Our holdings on the history of medicine are complemented by medical texts in the papyrology collection. We also have a variety of homeopathic materials dating back to the 1850s.
Materials in the collection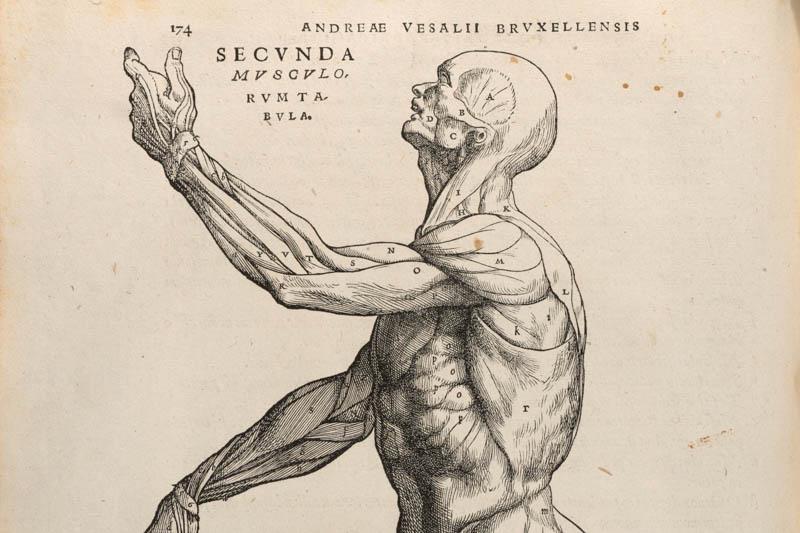 Contact