Computer and Video Game Archive
The Computer and Video Game Archive (CVGA) acquires, maintains, and makes available an extensive collection of video games, consoles, board games, and more, from the 1970s to today.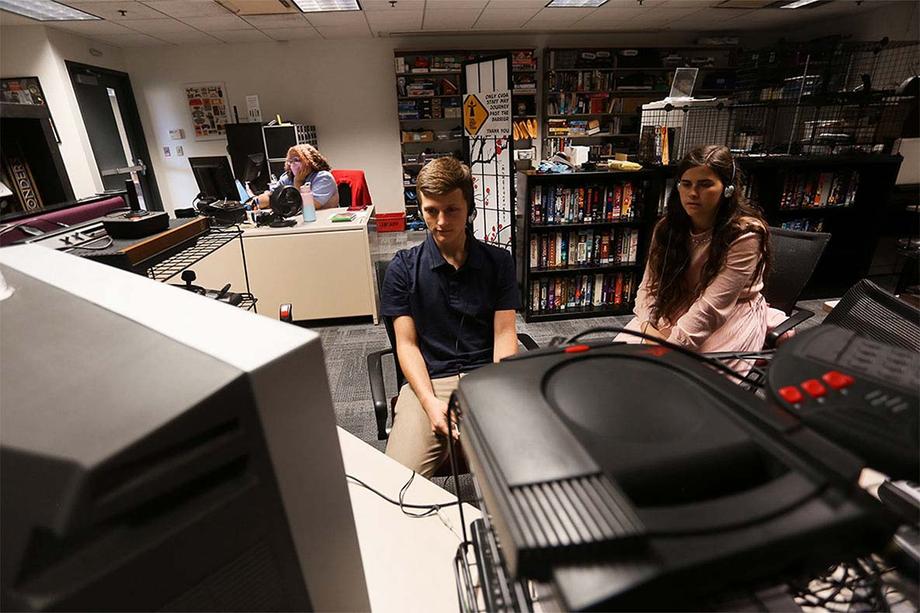 Address
Fourth Floor, Room 4041
Shapiro Library
919 S. University Ave
Ann Arbor, MI 48109-1185
View directions
Computer and Video Game Archive
Walk-in use may be available if stations are not reserved

Guests not affiliated with the university need prior approval before visiting. Send your reservation request to video.games@umich.edu with at least 24 hours notice
Getting here
The CVGA is located in Shapiro Library on floor 4.
Learn how to navigate Shapiro Library by viewing its floor plans, physical accessibility information, and more.
Support the archive
We accept donations of games, equipment, game books and related ephemera.
Contact us with a list of materials at video.games@umich.edu and we'll be in touch. We also have items on the library's wish list.