Finding inspiration, inspiring delight
October 1, 2021
Lara Unger's "Ebook" is a twisted tangle of wires and random ports jutting out from two motherboards that serve as book covers. Bound together with small yellow, black, and blue wires, the book is just one example of Unger's artwork. 
This mangled, physical manifestation of an ebook could be depicting the view that digital books are a lesser reading experience, or it could just reflect the whimsical approach Unger takes to making artist's books, an approach shot through with curiosity and a desire to delight.
For Unger, working with such unusual materials was the inspiration behind "Ebook." Among those materials is a working USB drive, which makes the book a work of art and a repository for digital information — a fitting addition from an artist who also works at a library.
Finding inspiration
Unger, digital conversion supervisor at the U-M library, says her job and her art are interwoven. At work, she figures out how to digitize materials — often focusing on some of the more complex cases — to preserve and make them available for the foreseeable future. Her art, by contrast, is not necessarily built to last. She describes her creations as ephemera, gifts designed to elicit joy, often in an individual recipient.
In fact, one of her first projects was a gift for her grandmother. 
"My grandmother loved miniatures and taught an afterschool handicrafts program in the 50s and 60s," Unger explained. "So I bought some miniature books for her, but when they arrived they were all glued together."
After seeking advice from one of the library's book conservators, she learned how to sew a book, and created a custom miniature for her grandmother.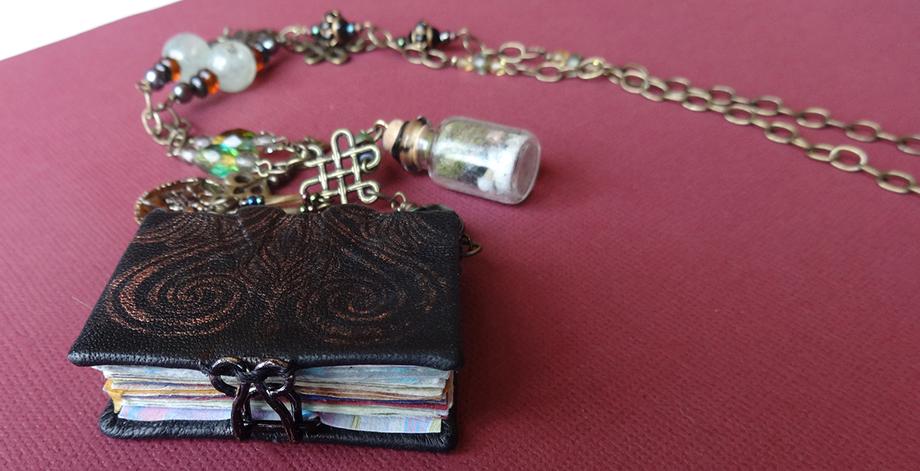 When not addressing a particular person, Unger often finds inspiration at work, either from an item that she's digitizing, or something else in the library's collection.
"I'm a very visual and tactile person. So I enjoy things that look interesting, have hidden features, surprises, are colorful, or have some other sort of texture or dimension to them." Fortunately, the library's collection is rich in such treasures, and many of them show up on Unger's desk as digitization challenges she needs to overcome.
The products of her work and her art may be quite different — digitized library materials have to meet exacting standards, while her artist's books are creative expressions whose imperfections she views as characteristics rather than flaws. But the processes behind those outcomes do have a lot in common: both involve trying out different things to discover what works.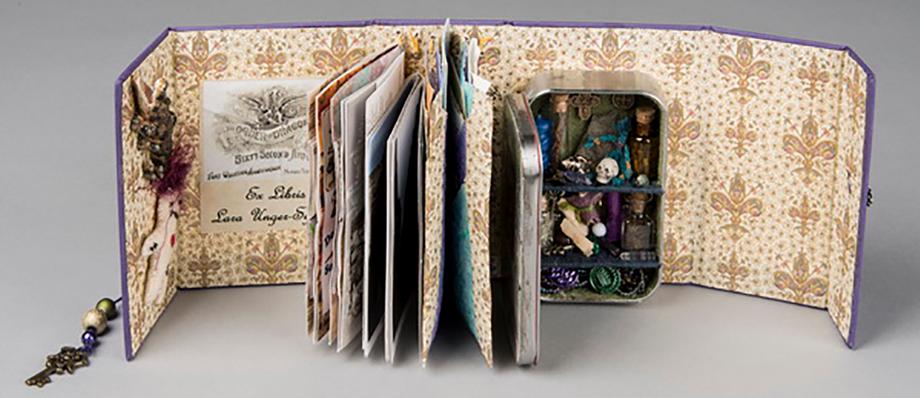 Beyond the book
The Book Arts Studio offers opportunities for creative endeavors of many kinds. For example, recent graduate Sara Kenward (BFA in Art & Design) used the studio's metal typefaces in her senior project, "I will."
She created a series of ceramic cups, each stamped with a unique act of kindness. At a community event, people were offered the opportunity to take ownership of a cup, and thus commit to the regular performance of its inscribed act of kindness. 
by Alan Piñon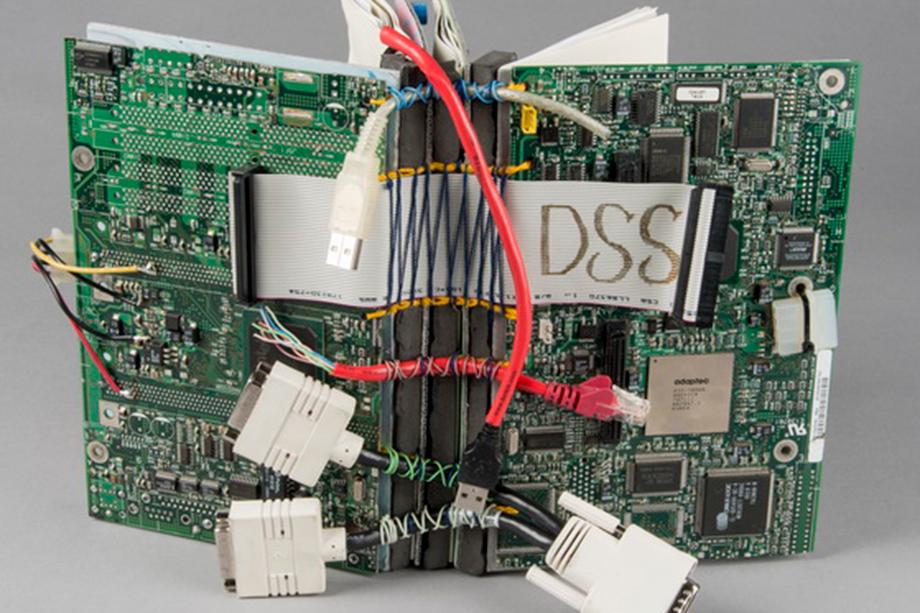 Share
Stay in the know