Shapiro Floor 1
A large open area with a variety of seating options and tables.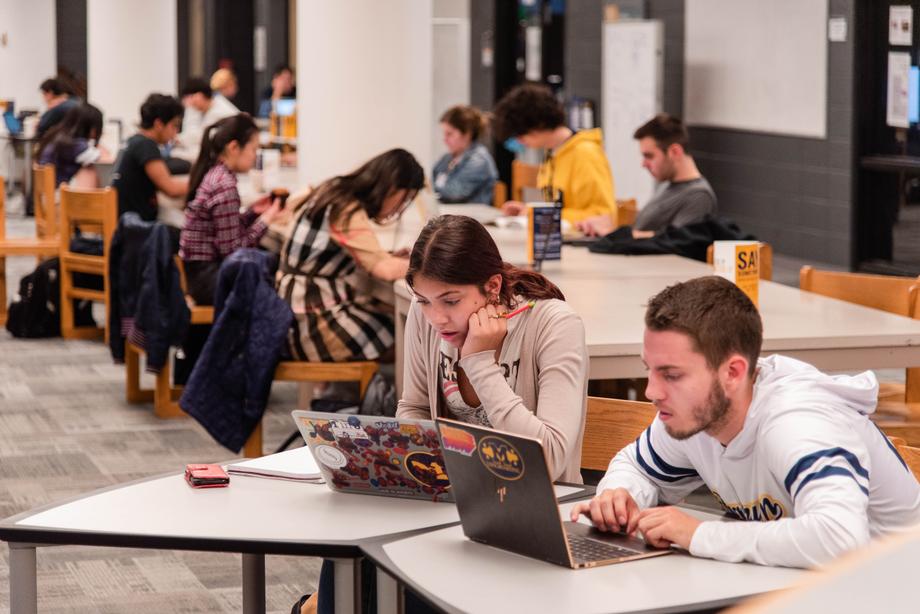 This open floor plan provides a combination of seating for groups. Enter the floor through the glass doors beyond the information services desk in the Shapiro lobby, and you'll find low, soft seating that can be rearranged to fit your needs. 
Further along on the floor, you'll find rows of large rectangular tables and hard seating, as well as a section with moveable tables and chairs.
A computing area is mixed in with other seating on the floor. Two glass-enclosed areas offer additional seating options and whiteboards for study and brainstorming. 
This is also where you can find spaces that are part of the Shapiro Design Lab.