Bert's Study Lounge
A café-like atmosphere with mixed seating, ideal for group meetings.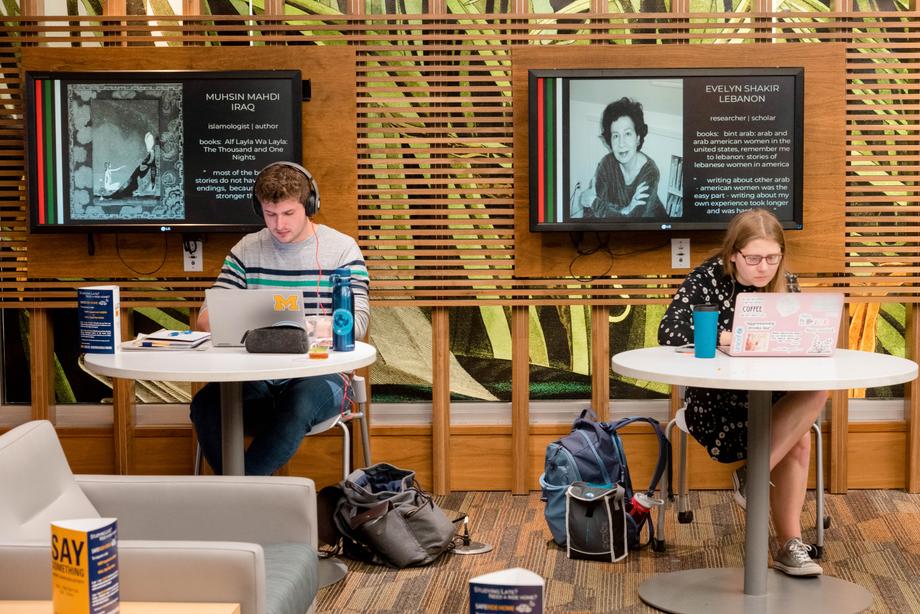 This space near Bert's Café has mixed seating that is ideal for group meetings. It's also a great place to grab a snack and take a break if you're on Central Campus. 
Screens mounted to the walls can hook up to your computer with an HDMI connection. Ask at the Shapiro Lobby desk for a cord and adapters.
Find out how to display your own week-long digital showcase on the screens.
Art on the wall was inspired by The Birds of America, the U-M Library's first book.