Preserving artifacts with the future in mind
January 19, 2021
Kyle Clark's passion for bookbinding and codicology — the study of ancient manuscripts in book format, which are known as codices — led him from Ann Arbor to Sweden to Ireland and back again, all in pursuit of techniques and knowledge to safeguard the library's manuscript collections, ensuring their availability to generations of researchers to come.
For Clark, conservation technician at the library, the project began in 2018 with an interest in examining how other culturally significant collections of Greek manuscripts were preserved, so that he and his colleagues could create better enclosures to preserve the more vulnerable elements of the library's holdings.
The collection
"We hold the largest collection of Greek manuscripts in America — 110 bound manuscripts and fragments ranging from the fourth to the nineteenth centuries. Our bound manuscripts are far from pristine, and are very often damaged enough to reveal what's going on beneath the surface of their covering materials," said Marieka Kaye, head of conservation and book repair. 
"This provides a rare and fascinating opportunity to really study and observe how these manuscripts were created, which greatly expands our understanding of the history of bookbinding and bookmaking."
Though the damage is informative, it also means that it's crucial they be properly housed, says Kaye. "All their fragile and exposed parts require support and protection when they're sitting on the shelves in our vault, or being transported to the reading room or exhibit spaces." 
Learning from peer libraries
Clark visited the conservation laboratory at the Carolina Rediviva at Uppsala University in Sweden to examine its many original Greek bindings, and to make a few medieval models of boxes himself. He also visited the National Library of Sweden (Kungliga Biblioteket) to learn more about the protective enclosures used by its conservators. 
by Alan Piñon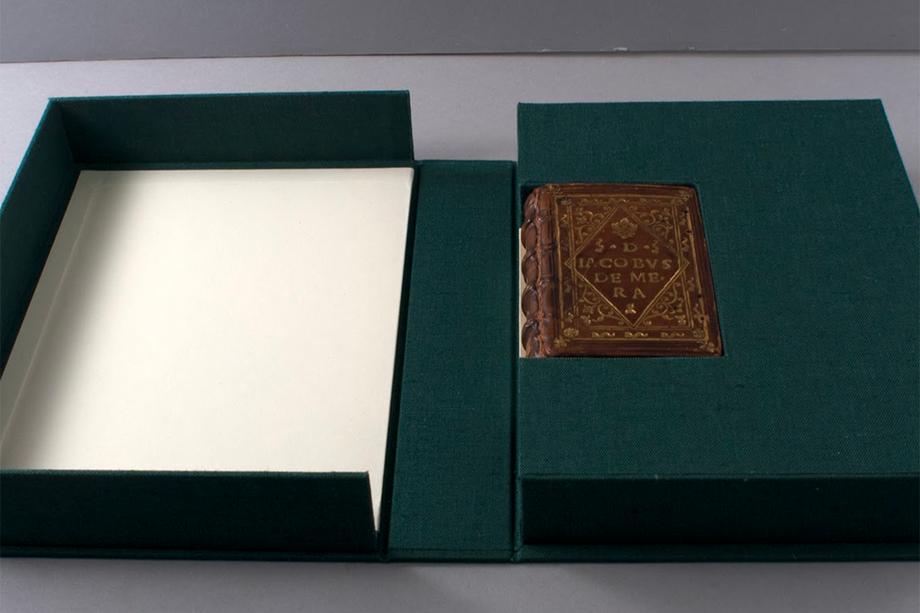 Share
Stay in the know