Librarian Awards 2023
October 30, 2023
The university's faculty senate recognizes excellence in librarianship with two annual awards. Lisa R. Carter, dean of libraries, presented the 2023 University Librarian awards to these recipients. Read about their accomplishments in The University Record:
Deirdre Spencer
The University Librarian Achievement Award recognizes exceptional distinction reflected in active and innovative career achievements in library, archival or curatorial services.
Spencer is librarian for the history of art and head of the Fine Arts Library.
Denise Leyton
The University Librarian Recognition Award recognizes active and innovative early career achievement in library, archival or curatorial services. They are presented to librarians, archivists or curators who have no more than eight years' practice in their profession.
Leyton is an associate librarian — the strategic projects coordinator in library environments.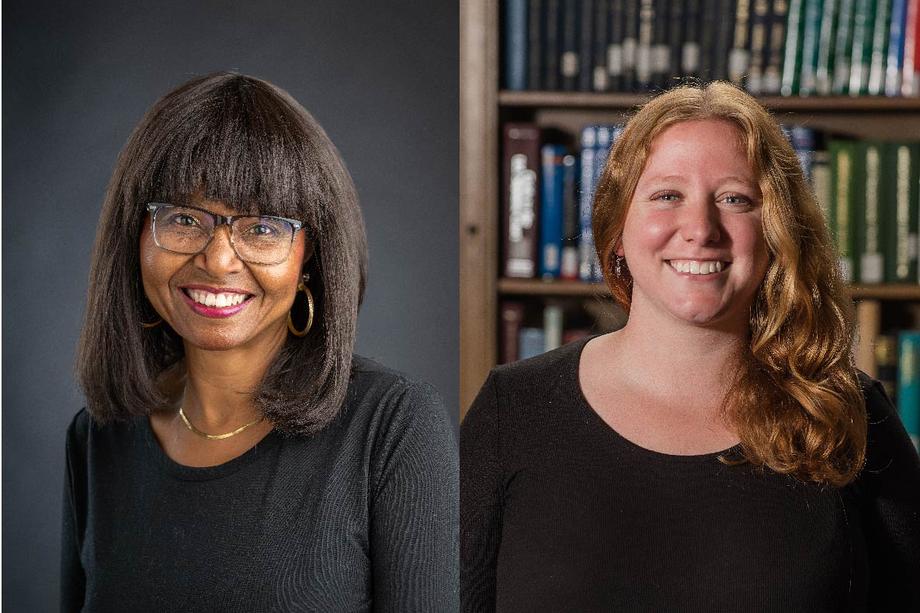 Share
Stay in the know