Banned Books Giveaway: "Let Freedom Read"
September 21, 2023
In solidarity with libraries across the country, the U-M Library is offering a total of 16 titles (see the list below), almost 2000 free books, that have been recently challenged or banned and that span themes, topics and depictions that are most often challenged: sexuality, especially depictions of LGBTQIA+ people; race, especially accounts of harms to Black, Indigenous, and other people of color; and discrimination against religions like Islam.
Everyone in the community is invited to visit the tent on the Diag outside of the Hatcher Library (October 3rd, 4th, and 5th from 1:00 p.m. to 3:00 p.m.) to pick up a free book. Along with free books, participants will find information about actions they can take to resist bans, and learn why the freedom to read is essential to a functioning democracy.
The giveaway is part of the U-M theme semester, Arts & Resistance, and in the spirit of this year's American Library Association (ALA) Banned Books Week theme, "Let Freedom Read."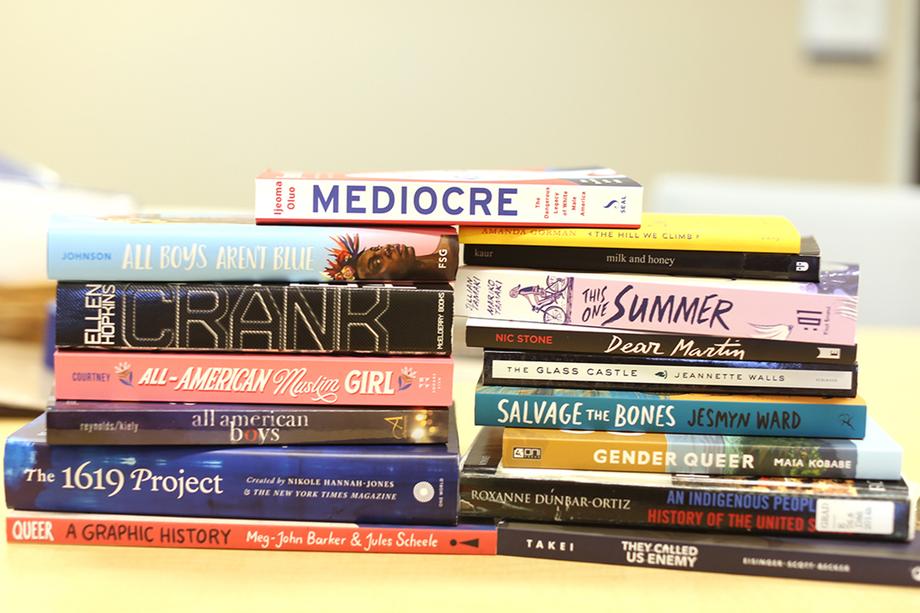 In 2022, the ALA Office for Intellectual Freedom documented the highest number of attempted book bans since it began compiling data about censorship more than 20 years ago. These challenges and bans, not coincidentally, are growing at a time when other democratic freedoms in our schools, polling places, and elsewhere are also under attack.
"The growing push to ban books in school and public libraries here in Michigan and throughout the country should serve as a real wake-up call about growing threats to our democratic freedoms," said Lisa R. Carter, dean of libraries and university librarian, "The groups behind these bans are well-organized, and it's clear that they won't stop at banning books. Libraries, universities, and supporters of free speech must be equally fierce and united in our advocacy for the freedom to read."
The banned books list was compiled by the U-M Library communication team and four librarians: Jo Angela Oehrli, librarian for Children's Literature; Sigrid Anderson, librarian for English Language and Literature; Meredith Kahn, librarian for Gender & Sexuality Studies; and Tashia Miller, librarian for Outreach and Engagement.
While the group had originally planned to offer 10 titles, their list quickly expanded to 16 in an effort to tackle as many of the themes and topics most often challenged, including sexuality, race, and gender. They didn't include any classic titles but instead focused on books published and challenged more recently. 
According to 2022-23 school year data from PEN America, there were 3,362 instances of book bans in US public school classrooms and libraries. These bans removed student access to 1,557 unique book titles, the works of over 1,480 authors, illustrators, and translators. Efforts to suppress free expression are particularly pervasive in public schools, where coordinated campaigns to restrict the freedom to read, learn, and think are affecting students nationwide.
"Book bans take away the agency of readers and parents because they take away the decision of whether someone can read a book or not — book bans make that text unavailable in an official way to everyone in a community," said Oehrli.
The giveaway is sponsored by the College of Literature, Science, and the Arts; the U-M Museum of Art; and a $20,000 grant from the U-M Arts Initiative, which is exploring how the visual, performing, and literary arts play a central role in shaping cultural and political narratives. 
The grant from the Arts Initiative will hopefully spark a conversation and invite the campus community to consider the books that have been banned in recent history — books by authors of color, by LGBTQ+ authors, and by women. PEN America found that 30% of the unique titles banned across the US touch on race or racism while another 26% feature LGBTQ+ characters or themes.
This is a key example of programming around the U-M theme semester, Arts & Resistance — a cross-campus partnership between UMMA, U-M Arts Initiative and the College of Literature, Science, and the Arts. Mark Clague, executive director of the Arts Initiative, said, "Ideas can change the world and the arts serve to amplify and share these ideas. Song, for example, puts emotional impetus behind ideas; books shape these ideas into very human stories, both real and imagined, that make the abstract into something we can all relate to. The Banned Books Giveaway not only celebrates free speech and our First Amendment rights, it shows how art gives voice to those who are so often silenced. I hope it sparks a campus-wide conversation about how a society's values shape public discourse."
by Jessica Jenks, Michigan News
Resources
American Library Association Resources shares resources and activities related to Banned Books Week
Banned and Challenged: Restricting access to books in the U.S., a podcast series from NPR, including interviews with authors of banned books
America's Top Librarian on the Rise of Book Bans, a New York Times podcast
Michigan Right to Read, a grassroots coalition of concerned Michigan residents organized by the Michigan Library Association, offering a list of 10 action items everyone can take
Freedom to Read Foundation, a non-profit legal and educational organization affiliated with the American Library Association, protects and defends the First Amendment to the Constitution and supports the right of libraries to collect — and individuals to access — information
PEN America, a nationwide community of writers and devoted readers and supporters uniting to celebrate creative expression and defend the liberties that make it possible. PEN America, along with Penguin Random House and a diverse group of authors, have joined with parents and students from Escambia County, Florida, to file a federal lawsuit challenging removals and restrictions of books from school libraries that violate their rights to free speech and equal protection under the law
Banned Books are available as eBooks and audiobooks in OverDrive for U-M affiliates
Children's Literature Research Guide, section with book challenge research resources
State Policies on Book Challenges in Schools and Libraries collection examines the often "lost" or "hidden" documentation behind book challenges and bans in schools and libraries.
Book Giveaway Titles
Gender Queer: A Memoir
by Maia Kobabe
A graphic novel about coming out as nonbinary. Currently the most-banned book in America.
The 1619 Project
by Nikole Hannah-Jones
Anthology of essays that seeks to reframe American history with the institution of slavery at its core.
All Boys Aren't Blue
by George M. Johnson
Series of personal essays following the author's journey growing up as a queer Black man in Plainfield, New Jersey, and Virginia.
The Hill We Climb
by Amanda Gorman
Spoken word poem recited at the inauguration of President Joe Biden, calling for unity and justice after the riot at the Capitol.
Queer: A Graphic History
by Meg-John Barker and Jules Scheele
A graphic history of LGBTQ+ people and movements.
Milk and Honey
by Rupi Kaur
Collection of poetry and prose about survival — about the experience of violence, abuse, love, loss, and femininity.
Crank
by Ellen Hopkins
Novel based loosely on the real-life addictions of the author's daughter to crystal meth.
Salvage the Bones
by Jesmyn Ward
Gritty but tender novel about a black family and poverty in the days leading up to Hurricane Katrina.
An Indigenous Peoples' History of the United States
by Roxanne Dunbar-Ortiz
History of the U.S. told from the perspective of Indigenous peoples.
The Glass Castle
by Jeannette Walls
Memoir chronicling an eccentric and deeply dysfunctional family that is also resilient and tight-knit.
All-American Muslim Girl 
by Nadine Jolie Courtney
Fictional story of being caught between two worlds, examining matters of subtle and blatant Islamophobia, privilege and erasure, and questions of faith and identity.
Dear Martin 
by Nic Stone
Novel where a young Black teen grapples with racism — after a traffic stop turns violent at the hands of the police — and what it means for his future. 
All American Boys
by Jason Reynolds and Brendan Kiely
Novel telling the story of two teenage boys as they handle racism and police brutality in their community.
They Called Us Enemy
by George Takei, Justin Eisinger, Steven R. Scott, and Harmony Becker
Graphic novel about childhood experiences during the internment of Japanese Americans in World War II.
This One Summer
by Mariko Tamaki and Jillian Tamaki
Graphic novel coming-of-age story about two teen friends discovering the emotional complexities of young adult life.
Mediocre: The Dangerous Legacy of White Male America
by Ijeoma Oluo
A cultural history of white male masculinity in America and how it affects our political and social lives today.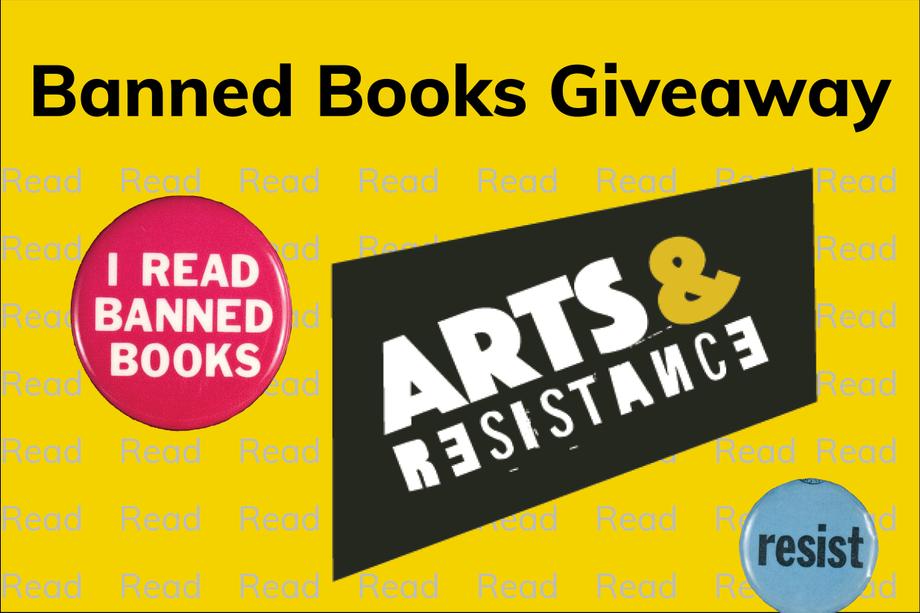 Share
Stay in the know