Postcards from the pandemic
November 4, 2020
When the U-M Library launched a mail art project with the Ann Arbor District Library back in August, no one knew quite what to expect. The solicitation to the community was simple: create and mail a postcard that speaks to your future self about your life during the pandemic, using images and words to express your thoughts and feelings. 
More than 50 people responded, creating a collection whose emotional range is matched by an impressive variety of artistic styles and techniques within the constraints of a 4x6 inch canvas.  
Now these postcards are being  compiled into a book that will become part of the library's Artists' Books Collection.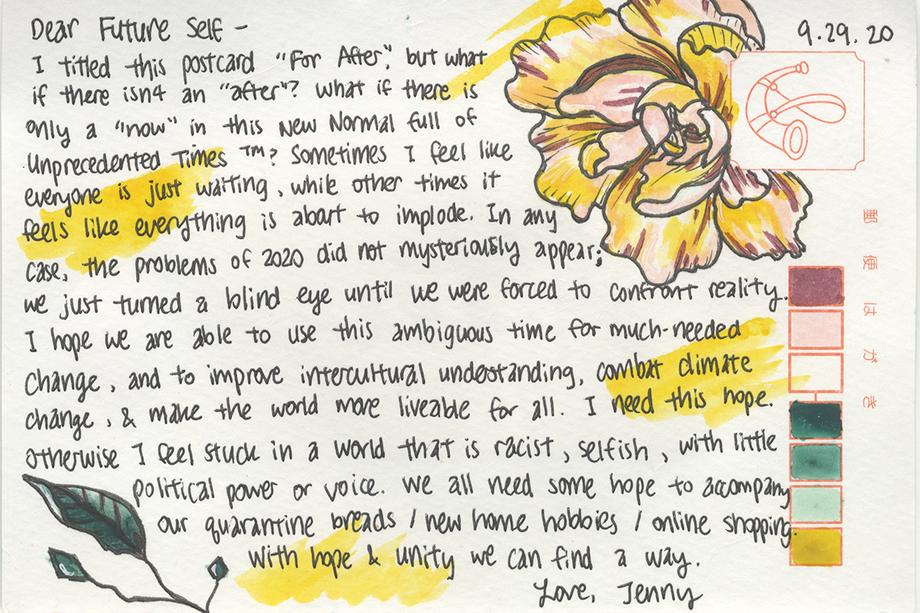 Many of the submissions dwelt upon lost community, connection, and experiences, and focused on the ways people are living with the pandemic. Deeper losses — health, life, income — loom in the background.
"I was drawn to this mail art project because it was an opportunity to express, through art, some of the things we've all been feeling," said artist Mary Lou Olds. "Connecting with others, I think, is one of the things people have missed the most. We feel like we have to choose between being safe and being with those we miss. Really, who isn't longing for a hug from that friend or loved one?" Olds says she created a postcard to make people smile.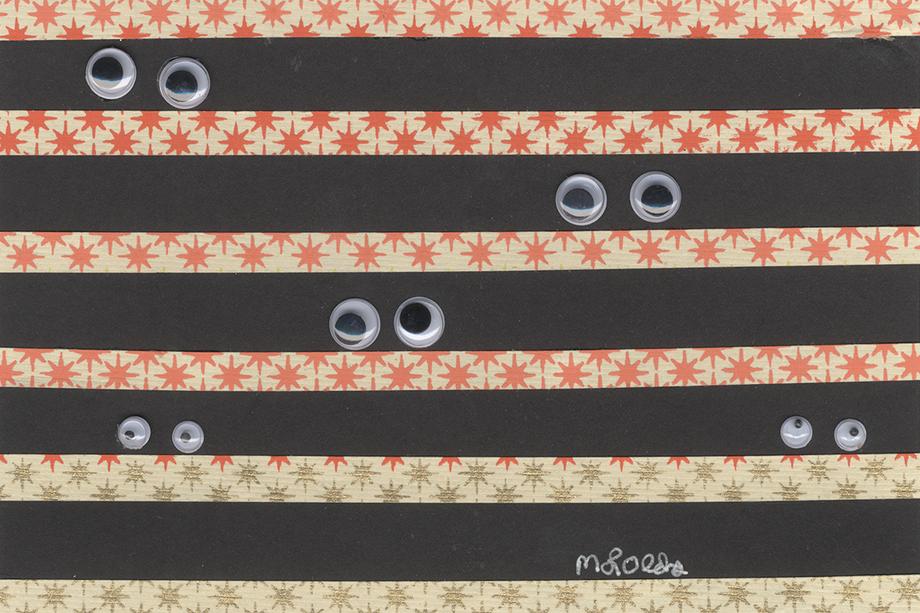 Frances Kai-Hwa Wang, a U-M lecturer, used the mail art project as a writing prompt in creative writing courses she taught — via Zoom — for the Washtenaw Community College Lifelong Learning program. "I think my students enjoyed it because people want to know that this time matters and their thoughts matter and that their words can go out and be a part of something larger," she said.
She also created her own submission, which includes a photo of the season's first tomato in her garden, and memories of her father's vegetable garden. She was, she wrote, "thinking of all the ways our elders adapted and saved and reused and survived when they first came to this country." 
Sometimes we gently tease our immigrant and refugee elders, "Do you really need these three thousand plastic take-out containers and green onion rubber bands?" But with national shortages of toilet paper, flour, masks, gloves, elastic, canning lids, and even coins, who is laughing now? — Frances Kai-Hwa Wang
Contributor Renée Szostek responded to the call with collages that depict a compass, maps, and musical notes — representations of some of the things she misses most. She said, "Obviously, one can no longer travel physically. One can still travel in one's mind, however." 
Another of Szostek's losses is music. She plays a variety of musical instruments, and while one of her ensembles is rehearsing online, she finds it a poor substitute for the in-person communal experience. 
Mail art — which is sometimes called postal art and correspondence art — began as part of a movement in the 1960s to share art and engage in creative dialogue with people outside of the formal institutions that govern the art world. 
The project's organizers were inspired in part by the crisis facing the United States Postal Service, and a desire to acknowledge USPS workers and the essential service they provide. They encourage everyone to learn how they can help by visiting
usmailnotforsale.org
.
by Mary Morris and Lynne Raughley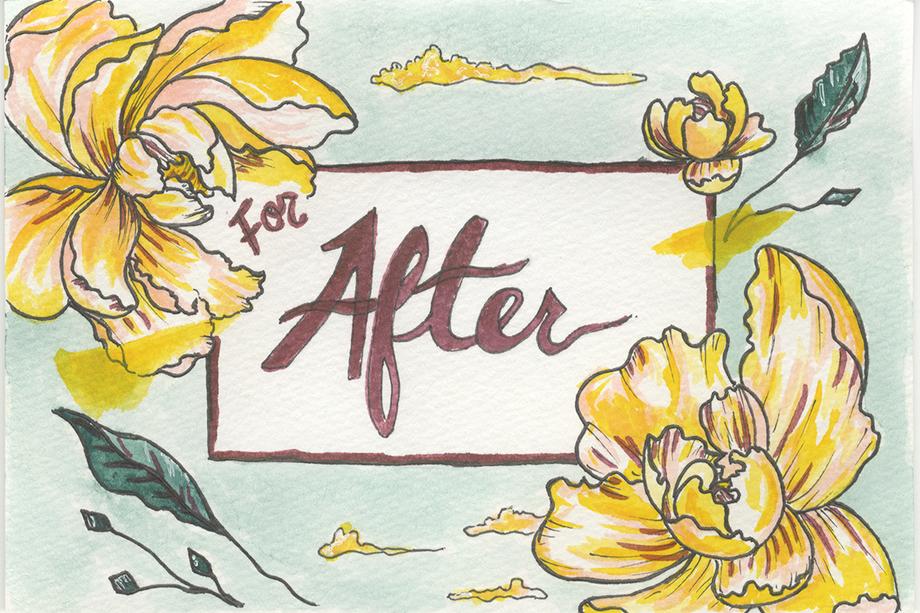 Share
Stay in the know