Explore Latinx heritage
September 30, 2021
Learn about the histories, cultures and contributions of people whose ancestors came from Spain, Mexico, the Caribbean, and Central and South America.
Is it Latinx or Hispanic?
Hispanic is a North American blanket term to encompass Spain or Spanish-speaking countries, and was historically used on federal and state forms. The term excludes countries like Brazil, which is Portuguese-speaking.
NPR says, Yes, We're Calling It Hispanic Heritage Month And We Know It Makes Some Of You Cringe.
Latinx is a gender-neutral term developed by Latino/a people, mostly in North America, to express inclusiveness and diversity within the communities of Latin America and the Caribbean as well as its diaspora. The University of Michigan uses this term, though familiarity with it is limited outside of academia.
Read works by Latinx authors and watch movies with Latinx leads
Check out this Heritage Month blog post that highlights various Latinx authors and books in our collection. There are print, ebook, and audiobooks all represented. And please add your own suggestions! 
Music and video recommendations (some will require U-M authentication):
Collisions. Children come home from school to find their mother missing, which sends them on a journey to locate her in an immigration detention center and attempt to prevent her deportation. 2019. Streaming video.
Pelo Malo. In this film, a nine-year-old boy's obsession with straightening his hair sparks homophobic panic in his mother. 2013. Streaming video.
Stolen Education. After eight Mexican American students testify in a federal desegregation court case in 1956, they're placed in three years of first grade as retaliation. 2013. Streaming video.
In The Time of Butterflies. Based on the story of the Mirabal sisters, whose deaths became the final blow to the regime of dictator Leonidas Trujillo in the Dominican Republic. 2002. DVD.
Real women have curves. America Ferrera debuted in this feature film as an 18-year-old Latina woman making choices that will change her life. 2003. DVD.
Stand and deliver. This feature film tells the story of a math teacher at East Los Angeles' Garfield High School who refuses to write off his inner-city students as losers. 1988. VHS.
In the Heights: original Broadway cast recording. This musical reflects a vibrant community in New York's Washington Heights neighborhood — with music and lyrics by Lin-Manuel Miranda, who is also one of the performers. 2008. CD.
Voces. Latino vote: dispatches from the battleground. This PBS film follows the efforts of community leaders working to ensure Latino voter turnout. 2020. Streaming documentary.
Lost in translation: Latinos, schools and society. The Merrow Report on PBS discusses the Latino dropout rate and the future of Latino youth. 2011. DVD.
Explore multicultural studies
Our Multicultural Studies collection encompasses Latina/o Studies. See also our Anti-racism/Covid 19 Guide that focuses on anti-racism within the context of Southeast Michigan.
For more information, contact Charles Ransom, Multicultural Studies Librarian, at ransomcg@umich.edu.
Delve into Latin America
Engage in research around the cultural heritage of our Latinx community. 
Our Latin American and Caribbean Studies collection is held in libraries across campus, though the majority are found in the Hatcher Library. These research guides can help steer you in the right direction:
For more information, contact Edras Rodriguez-Torres, Librarian for Latin American and Caribbean Studies, at edrasr@umich.edu.
Read presidential papers
Contact the Gerald R. Ford Presidential Library, with holdings separate from the U-M Library, for access to documents from Ford's presidential service, 1974 to 1977. The Ford Library is located on North Campus. Items include:
Connect with campus departments
Several departments across campus offer courses, programming, and resources:
Join a Latinx student group
There are many Latinx student groups on campus, including the advocacy and support group La Casa. Additional groups include: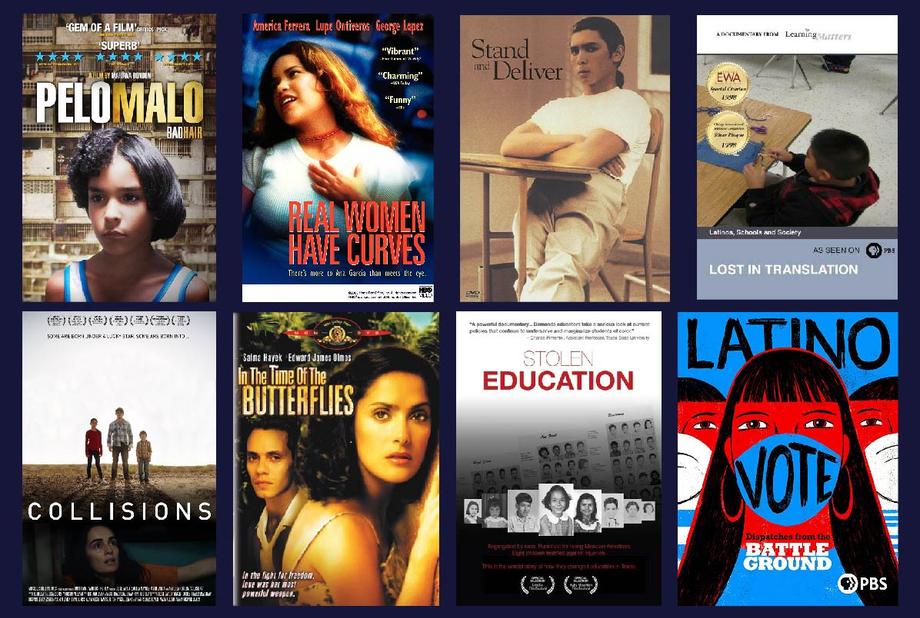 Share
Stay in the know